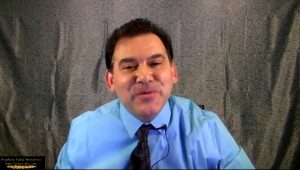 Mic 5:2
(2) But thou, Bethlehem Ephratah, though thou be little among the thousands of Judah, yet out of thee shall he come forth unto me that is to be ruler in Israel; whose goings forth have been from of old, from everlasting.
Here we read of the birthplace of Jesus Christ hundreds of years before He is born. One of many prophecies concerning the first coming of the Messiah.
Click on the  Why Christmas?   link to view the program.
We hope you will enjoy the show.
Scott Camilleri;
President of Prophecy Today Ministries.